A Nail Salon That
Flaunts Elegance!
 The Best Nail Salon In Sturbridge
For A Reason. 
CHILDREN (10 AND UNDER)
Add-ons
*All Prices Are With Regular Polish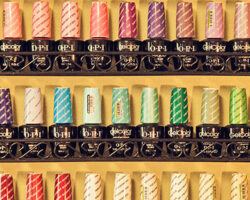 NAIL SERVICES MANICURES/PEDICURES
When it comes to nail salons in Sturbridge, The Hair Gallery Salon & Spa always tops the list! Our nail stylists have not only given our nail salon another dimension altogether but also have set a benchmark for perfection in this industry.
We believe that following the latest trends is easy which is why we mold each trend into a unique style statement for you!
CLASSIC MANICURE
We file and buff your nails to give them that beautiful shine and groom your cuticles well. We finish it off with a high-quality nail polish of your choice. Our nail stylists will sweep you off your feet!
A delectable treat for your hands! Indulge in an extravagant seasonal scent hand soak that is followed by an enriching seasonal scrub, further accompanied by a moisturizing hand massage with a seasonal buttercream.
CLASSIC SEASONAL SCENT-SATION PEDICURE
Your feet have never felt better! Our Jacuzzi spa foot bath combined with a seasonal scrub and moisturizing massage is all your feet have ever demanded. Celebrate the season with our nail salon! 
Let natural ingredients please you! Our Signature Spa Pedicure includes natural vitamins, minerals, and antioxidants. This spa is specially formulated to make your skin softer, healthier, and younger- all while rejuvenating your skin!